Polishing is the process of creating a smooth and shiny surface by rubbing it or using a chemical action, leaving a surface with a significant specular reflection. When an unpolished surface is magnified thousands of times, it usually looks like mountains and valleys. By repeated abrasion, those "mountains" are worn down until they are flat or just small "hills." The process of polishing with abrasives starts with coarse ones and graduates to fine ones. Polishing is often used to enhance the looks of the trailer, remove oxidation, create a reflective mirror like surface.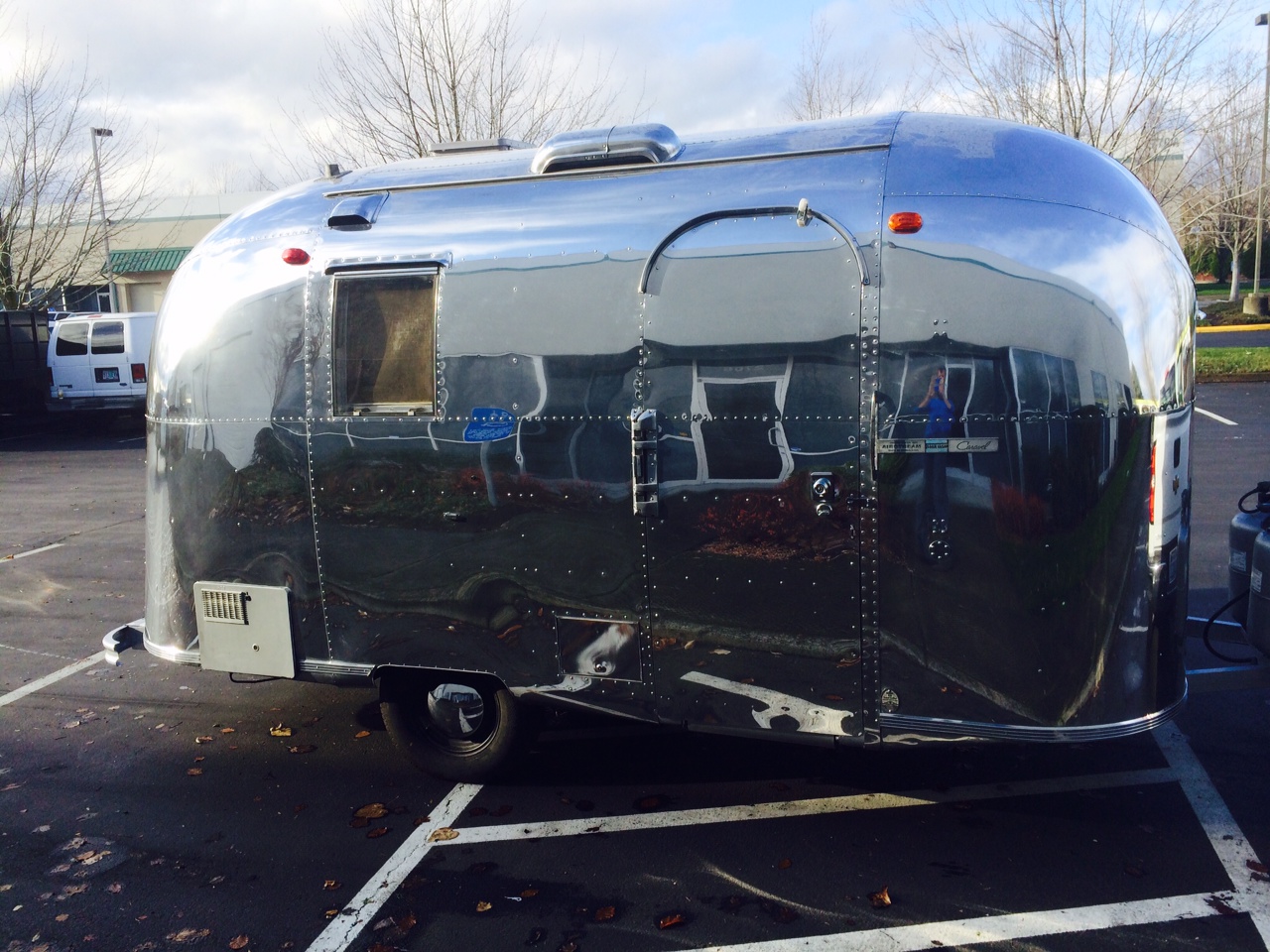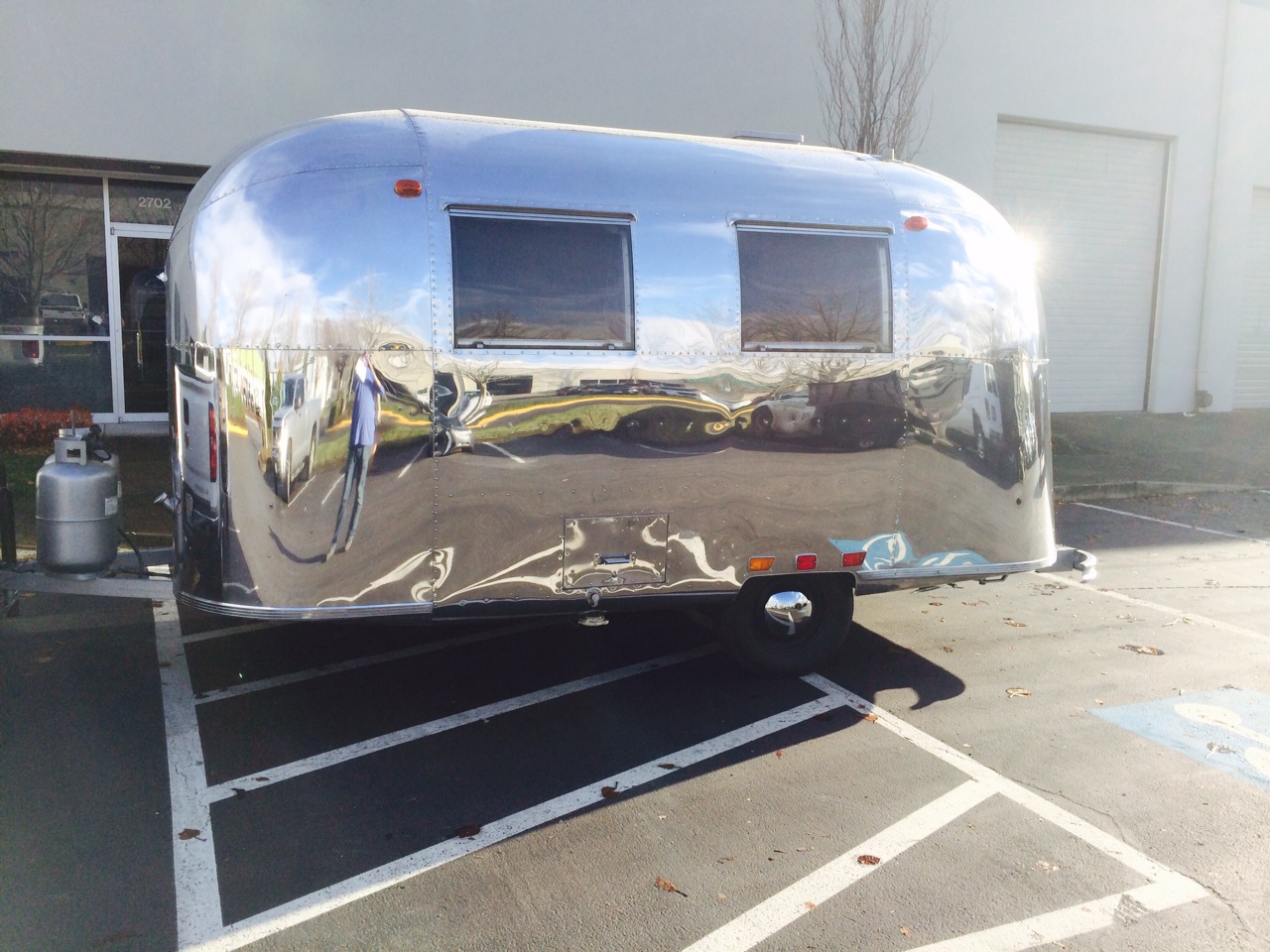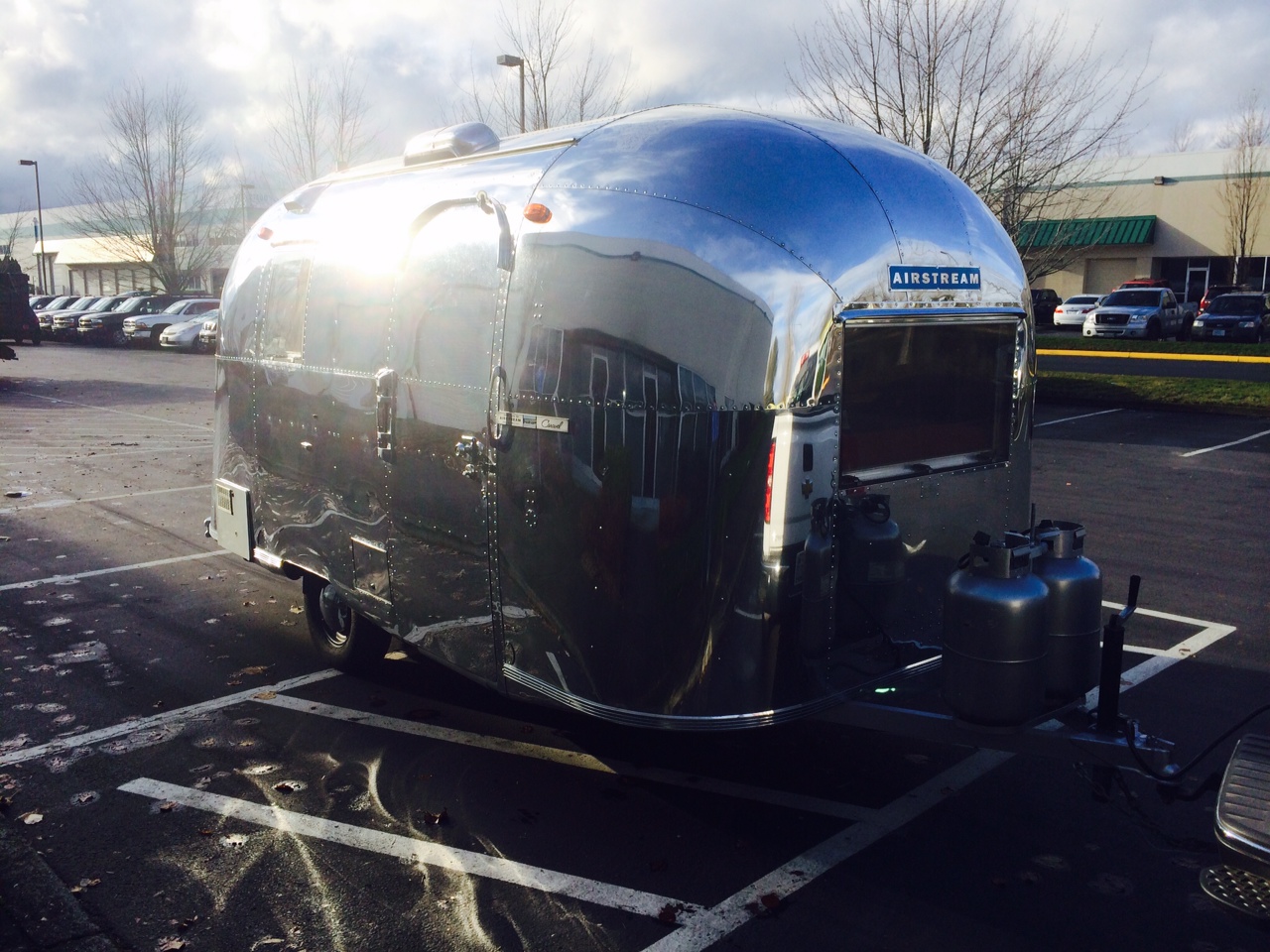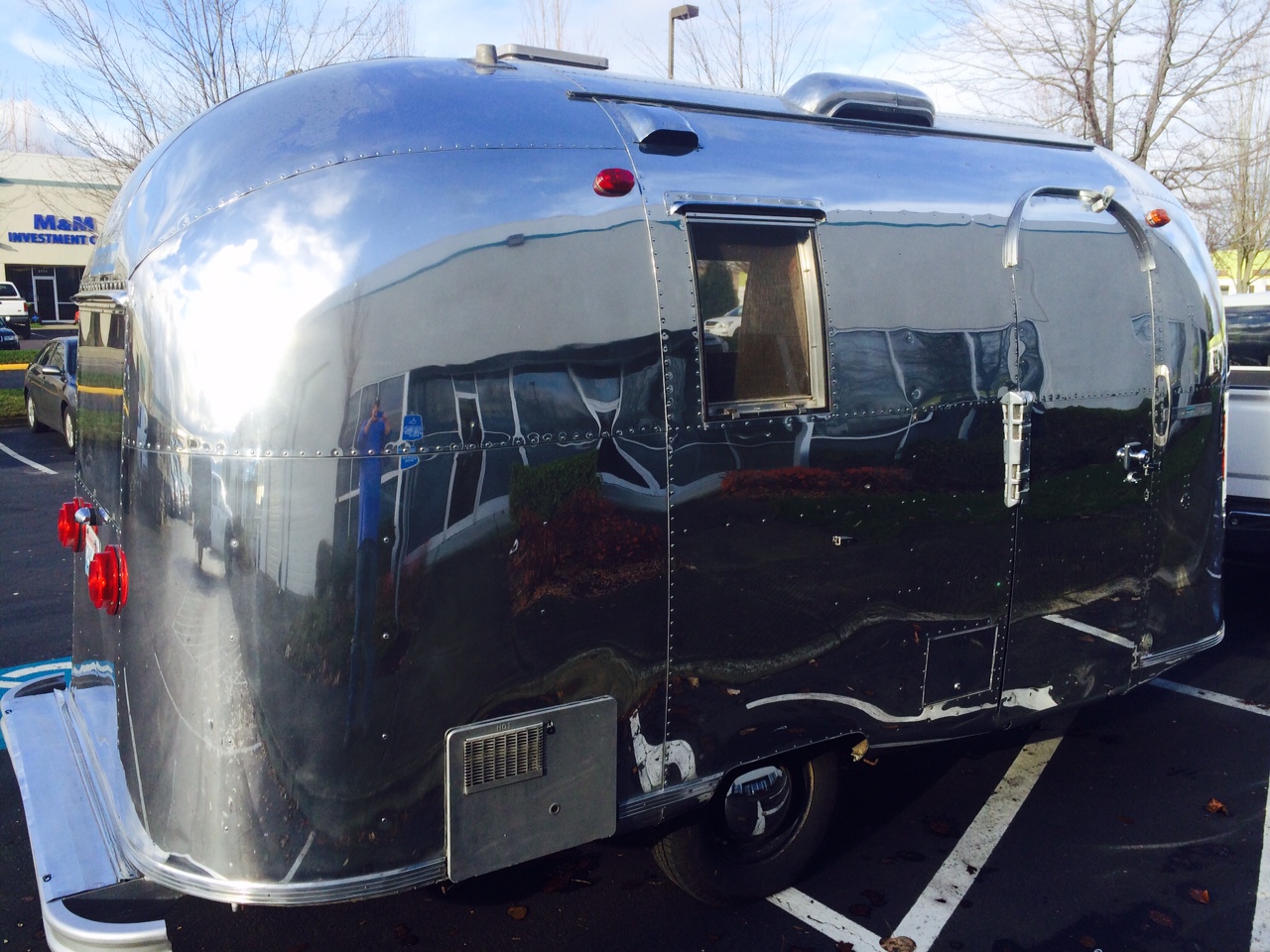 Polishing an Airstream is a 4 or 5 step process (depending if trailer has a clear coat or not) which takes a lot of time and effort to accomplish properly. If trailer has a clear coat applied at the factory, we remove it with aircraft stripper in order to start polishing. At the beginning we use aircraft drum polishing techniques and equipment to start the process. Using this method prevents possible overheating of the surface due to ample amount of air going through the drum polisher during its work which keeps drum and surface chilled at all times. We use orbital polishers and Cyclo polisher with combination of Nuvite polishing products to achieve best results. You may see trailers polished by us on our PORTFOLIO page. those are:
Currently we offer polishing only as part of the whole renovation or commercial build projects.